Industry News
Brenton USA Signs Outdoor Marketing Alliance (OMA) to Expand Distribution Channels Throughout Eastern U.S.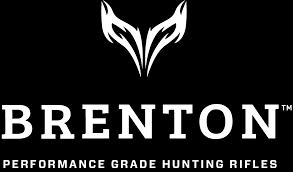 LANSING, Mich. – Brenton USA, manufacturer of performance-grade AR-style hunting rifles, purpose-built expressly for the hunter, has announced they've signed the Outdoor Marketing Alliance, Inc. (OMA) to expand sales channels throughout the eastern half of the United States.
The modern hunting rifle manufacturer already possesses a solid dealer footprint throughout Michigan, where it is based, as well as neighboring Ohio. It also boasts dealers in Minnesota, Kentucky, Iowa, Vermont and Texas. Brenton rifles are USA-made at the company's manufacturing facility in Michigan and are designed by hunters for hunters. The four current models; the Ranger Carbon Hunter in 18-inch and 22-inch barrel configurations, and the Stalker Carbon Hunter in 18-inch and 22-inch barrels, are rich with hunter-specific features designed to take the AR-platform to its zenith of in-the-field performance.
OMA is a sales specialist and marketing group that works with clients in the outdoor/ hunting industries to expand market reach and grow overall sales volume. The agency covers the eastern two-thirds of the United States. Working with Brenton USA, OMA looks to build sales channels, identify opportunities, develop marketing plans and ensure adequate inventories to meet the increasing demand for the company's rifles in the Southeast.
"We are excited to have a company with OMA's reach to serve as the sales arm of Brenton USA," says Bartt Brenton, founder and president of Brenton USA. "We make a superior rifle expressly for hunters looking to pursue everything from elk and deer-sized game to varmints. This agreement will help make our rifles available to a growing number of hunters seeking the ultimate in modern hunting performance."
OMA President Morris Swarts shares in Brenton's enthusiasm.
"The most exciting part of this deal for us is being able to work with a highly technical product made by a company that can stamp 'Made in USA' on it," says Swarts. "In the marketing world you need to start with a product that can really catch people's attention and generate some excitement, and Brenton rifles do just that. They have a real cool factor and offer them in a variety of exciting, new hunt-worthy calibers seldom available from other AR companies."
About Brenton USA
Hunting time is limited, opportunities are few and competition fierce. That is why Brenton USA has created a new breed of hunting rifle specifically designed for today's hunter by today's hunter. Brenton Modern Hunting Rifles (MHRs) give you the confidence you need when it comes time to take the shot. Brenton rifles are made in the USA. For more information, visit brentonusa.com or check them out on Facebook, Instagram or Twitter.