Featured
Trending
Father's Day Hunting Gift Guide 2023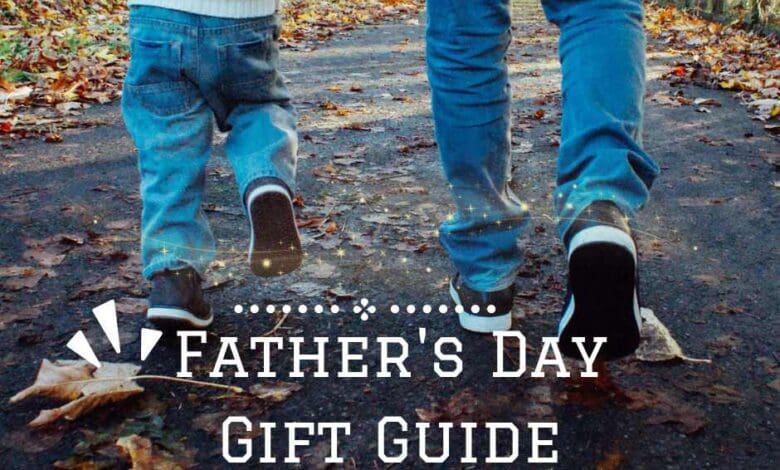 Father's Day Hunting Gift Guide for those who live the Hunting Life!
The vast majority of my best memories with my father are the times we spent hunting, fishing or scouting for great places to hunt, fish or camp. Those trips make up the bulk of my youth and they directly influenced how I raised my own kids.
We hope you enjoy this gift guide as much as we have enjoyed putting it together.
---
Armasight Contractor 640 3-12×5- Thermal Weapon Sight
Thermal vision scopes are getting better and better and the Contractor 640 from Armasight is a tremendous thermal night scope perfectly suited to hunting with thermal technology. The Contractor Thermal Weapon Sight is built around the proprietary ArmaCORE™ 12 micron thermal core. The detection capability as well as the detailed pictures from the onboard image processing make this scope one of the best on the market all created and dropped into a premium lightweight body. The unit works for up to four hours on two CR123 batteries and it is feature packet with a turret system to enable the user to utilize digital zoom, a wide color pallet and 8 reticles. This is a very tough scope built to MIL-STD compliance so it can be used in all weather conditions. Night hunting hogs and coyotes becomes a whole lot more fun with the contractor because the imaging system is simply outstanding. If you want to blow away your father this year, this is the gift to get him.
---
QuietKat Ranger Electric Hunting Bike
The growth of electric hunting bikes being used in hunting cannot be ignored and we are all in on using these bikes for hunting everything from predators, turkey, deer, antelope and more. One of the top bikes purpose built for hunting is the Quietkat Ranger and we have been utilizing this bike all season for turkey hunting. The features and accessories available for this model as well as the power, distance and the availability of run flat puncture resistant tires make this our stand out model for fathers looking to have a silent tool to get outdoors and far from the beaten path for hunting success. We ordered our bike online and we put it together in under 20 minutes and the whole process was exceptionally easy.
---
My Medic MyFAK
A father is known for being prepared and honestly he should be prepared so when you are shopping for your dad this Father's Day you should take a serious look at this best-in-class first aid kit. MYFAK stands for MY FIRST AID KIT. We have one of these in our home, one in each of our vehicles and we carry the MYFAK Mini in our hunting pack at all times. These are hands down the best first aid kits we have come across. The quality of the kit, the variety of the gear inside and the quality of the gear inside keeps us coming back. Use PROMO CODE: HuntingLife15 for 15% off the entire sitewide at MyMedic.com.
---
REALTRUCK Truck Gear
Dad's deserve to have a quality truck that is safe, clean and well taken car of. All Father's want a more comfortable and capable truck for the adventures they are looking to enjoy. The team at REALTRUCK understands hunting and the outdoors and they understand fully that having quality accessories for your truck makes all of the difference in your day to day enjoyment of your truck.
---
BESPOKE POST
We have long been fans of the team at BESPOKE POST for the careful curation they have done to create some outstanding gifts as well as limited-edition theme boxes that cover a wide variety of interests from outdoors, travel, grilling, personal care and more. Looking through the list we chose this great grilling pan from Smithey Ironware as one of the best gifts from the selection but there was so much to choose from but getting a pan that could go from the stove to the oven to the campfire really worked for us and cooking some steak and rosemary on this pan is going to be epic. We are pretty sure your father would think so too.
---
Chêne Gear Mossy Oak Habitat Waders
Chêne Gear Mossy Oak Habitat Waders are premium, 4-layer waterproof/breathable nylon and these are some of the highest quality waterfowl hunting waders currently on the market. The front YKK AQUASEAL® zipper provides plenty of protection and allows you to get in and out of these easily no matter your body size. These offer an extremely comfortable custom boot with an EVA midsole so you can hunt all day long. If Dad is a waterfowler, these Chêne waders are what he is looking for.
---
Muck Boots
Muck Boots are our favorite working and quick fast hunting boots. They are easy to slip on, easy to wear, waterproof and they work all year round. Whether that is hunting season, spring gardening season, early morning trips to the stand in wet grass, shoveling snow, knocking out chores or even butchering deer because these boots are easy to clean. These are not the boots we take elk hunting in the high country but they are the boots we wear around camp and basically anytime there is light quick fast work to do. They keep the ground scent free and there are versions for summer, winter and fall and they even have camo versions as well. Use PROMO CODE: HuntingLife20 to get 20% off everything at MuckBootcompany.com through the end of June.
---
Rocky Boot Company
Rocky Boots are our go to boots if we know we are going to be doing miles of hiking and we need a little bit more insulation on very cold days. These boots hold up to mud and snow, they stay waterproof and they are priced extremely well compared to some of the high end boots we see for elk, sheep and mule deer hunting. These are the boots we take if we are going to be on stand all day with massive insulation on cold hunts. Rocky Boots has a long standing reputation for providing a great product that everyone can afford. Use Promo code HUNTINGLIFE20 for 20% off at RockyBoots.com
---
Nosler Trophy Grade Ammunition
Nosler Trophy Grade Ammunition – Manufactured to Nosler's strict quality standards, Trophy Grade ammunition uses Nosler custom brass and Nosler bullets to attain optimum performance, no matter where dad goes hunting. Whether you want your ammunition loaded with an AccuBond or the legendary Partition , Nosler Trophy Grade Ammunition has the right load for the right game. More information can be found on the Nosler Website.
---
Zamberlan Men's Hiking Shoes
The Zamberlan 215 Salathe GTX RR are exceptional shoes with the pedigree of one of the strongest hiking brands in the industry. The pedigree translates extremely well into these exceptional shoes that can handle everything from running around town to hitting the trails in summer adventures. We have been pouring on the miles with these hiking shoes preparing for an extremely busy fall. The tread on these is exceptional, the support for your ankles is outstanding and they are light enough to enjoy during summer outings. These look great and feel great and we have put on some serious miles over the last 3 months in these and they are holding up day after day.
---
Mystery Ranch Coulee Pack
The Mystery Ranch Coulee pack has been on our back for about 4 months now and it is a overall a fantastic grab and go day pack with 30 liters of space and a light weight well thought out design. Mystery Ranch is known for load bearing backpacks and it will hold just about anything securely. We have been rucking with the Mystery Ranch Coulee 30 over the past 90 days with a 25lb sand bag secured in the pack and throwing it on our shoulders and walking 2-3 miles several times a week. We are losing weight and the pack feels super comfortable and ready for adventure. This makes our trips with the Coulee 30 feel light weight and our trip to the coffee shop light as a feather. This is a pack dad is going to enjoy using for just about everything.
---
Hydrapak Contour Water Reservoir
Having a great backpack is important but even more important is how water is carried in the pack keeping dads hands free when adventuring for long periods of time. The Hydrapak contour 3L is the right water reservoir for most dads. The universal handle, built in grab handle, slim profile and the comet bite valve is simple and easy to use. We especially like the magnetic bite valve holder that works with all backpacks to have a place to secure your drink tube where you need it most. The lightweight feel of the Hydrapak Contour 3L and the strong warranty has us hooked to these quality water bladders. If you are in an area that needs water filtration you can get a 28mm inline filter to keep you safe from pathogens and bacteria.
---
Lifesaver Wayfarer Hiking Water Purifier
The Wayfarer Water Purifier from LifeSaver is a very simplistic to use high quality water purification device. We have been using LifeSaver for several years on our overlanding trips out west and having high quality filtered water is life changing. When hiking or hunting having the ability to have high quality water is life saving and the LifeSaver Wayfarer protects against bacteria, cysts, viruses, and reduces chemicals, heavy metals and removes plastics. Each individual Wayfarer will work for 1350 gallons of water and the unit has a replaceable cartridge to continue working for years. The unit is simple to use with 2 hoses for intake and outtake and you just pump the water through the filter, easy as can be.
---
ROKA
We have been wearing the ROKA brand now for about a year and the fit and finish of these glasses and sunglasses is some of the best in the industry. They are lightweight and I can wear them all day without any fatigue on my eyes or on the ears or temple of my nose. These glasses feel great and my wife thinks they look great. As a dad, I approve of these and I am sure your dad will enjoy the brand. Get a gift card or sunglasses and we ordered everything online easy-peasy.
---
Glow Rhino Spark Fob
We found this almost by accident but the Glow Rhino Tritium Spark Fob is one of those small EDC tools that has shocked us how useful it is. This sits on my keys and in the dark when I am looking for my keys, I can quickly see the tritium glow. We are picking these up for our first aid kits so they are easy to spot when we need them and we now have these on all of our keychains, packs and gear we need because they are only $12. These are small but powerful and we are told the tritium in these will last well over 10 years and glow all day everyday.
---
NEMO Victory Blanket
There should always be an extra blanket in the truck or car at all times and the NEMO Victory Blanket is an outstanding blanket that is easy to use, easy to clean and well built. It makes a great blanket for the beach, camping, the floor of a tent, etc. Having it in the vehicle it is always ready for what you need whether that is to hide what is in your rig or protect the seats from a wet dog. It looks good so the kids and Mom like sitting on it and it rolls up cleanly and stores out of the way. Sitting down on a dirty picnic table, use it as a table cloth to protect your food. It's the kind of thing prepared dads are excited to own.
---
YETI Roadie Wheeled Cooler
The YETI Roadie 60 Wheeled Cooler is a best in class example of what a cooler should honestly be. It has wheels to allow it to be easily moved so you can keep an extra hand free to hold on to whatever you need to in order to take on the adventure at hand. It is as solid as can be and with 60 cubic feet of space it can hold enough food and drinks to handle just about everything you can throw at it. Made with the quality that YETI is known for and built with a tough as nails extending handle to leverage a fully loaded cooler down the dock, in the sand or on the trail to the campsite. The YETI Roadie is an impressive cooler for hunting, fishing or camping adventures or just a local family gathering.
---
TENKARA ROD Co Beartooth Package and the Small Carbon Fiber Net
The Beartooth Rod Kit has been in our travel pack now for the last year and the net sits in the truck right behind the seat. Cruising down the road, it's not all that hard to stop by a local creek, farm pond or lake and take a little time out of our very busy schedule to get in a little fishing time. The Beartooth Rod collapses down to 14 inches so it can go with us anywhere we go, whether that is on a flight or across the country on a roadtrip. Backpacking, you never even know the Beartooth is with you as it weighs just 2.3 ounces which is perfect for hiking into backcountry lakes. If you are going near water, the Beartooth kit is an outstanding alternative to get some fishing in and the Tenkara system is very easy to learn and provides an almost a zen like experience on the water. The nets are interchangeable and can be used for Tenkara, kayak fishing, bass, trout or your favorite species and the lightweight feel of this net is outstanding.
---
Silencer Central Banish 30 Gold
As dad gets older he will and has exposed his hearing to things that have decreased his hearing. This is why every gun writer tends to talk really loud and struggle to hear everyone around them. We attend several shows a year and you quickly realize that gun industry folks are hard of hearing. Suppressors help protect your hearing and the hearing of those around you and they are a tremendous asset. Silencer Central offers the Banish 30 Gold Kit and it covers everything from .22 all the way to .300 RUM so if you want to get Dad the best suppressor that covers the widest number of calibers and help him to protect his hearing. Silencer Central makes the entire process simple and the communication the teams offers is exceptional.
---
Tornado by ZoomBroom
We picked up the Tornado by ZoomBroom about a month ago and we took it on a turkey hunt just to test it out. It is so lightweight that we tossed it in the bag with the hunting blind and I was able to clear all of the leaves before we set up the blind so once we got the blind set up we blew the leaves back against the edge to make it look natural. We have been using leaf blowers for years to clear trails in early summer on the way into our trail cameras as well as to our stands. We do this in July and then quickly in late August just to make sure we can walk into our stand without making a tremendous amount of noise. Check out the ZoomBroom on Amazon, this one is incredibly lightweight so even young kids can use this.
---
IsoTunes Sport Caliber
The IsoTunes Sport Caliber is a Bluetooth shooting earbud that works as electronic ear protection. The Caliber is dust-, sweat- and waterproof and can handle up to 13 hours without recharging. The complete system allows you to move and hunt freely and the Tactical Sound Control absolutely enhances the wearers hearing while you are out in the wild and reduces gunshot noise protecting your hearing and allowing you to hear every sound around you. The first couple of times you wear these it is mind blowing how much you hear when you are out hunting. With Bluetooth, these can also connect to your phone and listen to music or take a call though we don't recommend that on the treestand.
---