Shooting News
Savage Arms® Kicks Off SHOT with 20th Anniversary and Another Stout Lineup of New Products
Savage Arms is proud to celebrate 20 Years of the AccuTrigger at SHOT Show 2023. The iconic firearm manufacturer also attends the nation's largest trade show and shooting event for the outdoor industry with products in even more categories. From January 17-20, 2023 in Las Vegas, Savage will debut a wide variety of brand-new firearms including the Savage 1911, Impulse Mountain Hunter, 110 Carbon Predator, A22 Takedown and more. These products and more from the company will be available and ready for testing and shooting at Industry Day at the Range as well.
Industry Day at the Range attendees are encouraged to stop by shooting bays SG-5 and SR-58 for a first-hand look as well as a chance to shoot these industry-leading rifles, pistols and shotguns. Savage's exhibition at SHOT Show can be found at booth #12821, offering a chance for conversation with Savage staff and engineers and an up-close look at the latest and greatest guns in the industry.
"We listened to Savage fans and answered by building the most innovative and top-performing firearms in the hunting and shooting industry. It's going to be a huge year for Savage," said Beth Shimanski, Director of Marketing at Savage Arms. "We're excited to present SHOT Show and Industry Day at the Range attendees with brand new products that the Savage team has tirelessly worked to get ready for the bright lights of the show floor–and the many hands of the industry's best media and sales professionals."
Last week also saw Savage announce the 20th Anniversary of the AccuTrigger. Utilizing revolutionary and patented technology designed by leading firearms engineers, the AccuTrigger system was designed to eliminate trigger creep while being user-adjustable and completely safe. With a trigger pull between 1.5 pounds and 6 pounds, the AccuTrigger continues to meet all the above requirements and comes standard on several Savage new products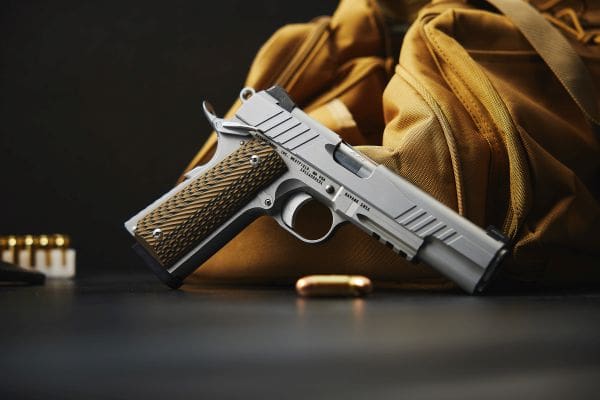 From the Savage spin on the iconic 1911, to all new bolt action rifles, Savage has set the bar high for 2023. To learn more about these new products and Savage's extensive line of leading firearms, visit savagearms.com and visit your local Savage retailer or dealer.
About Savage
Headquartered in Westfield, Massachusetts, Savage has been producing firearms for more than 125 years. Savage is one of the world's largest manufacturers of hunting, competition and targeting shooting centerfire and rimfire rifles, and shotguns. Their firearms are best known for accuracy, performance and innovation. The entrepreneurial spirit that originally defined the company is still evident in its ongoing focus on continuous innovation, craftsmanship, quality and service. Learn more at www.savagearms.com.