Shooting News
Shoot Like A Girl® Announces Second Annual Hunt Like A Girl™ Contest in Partnership with Beretta USA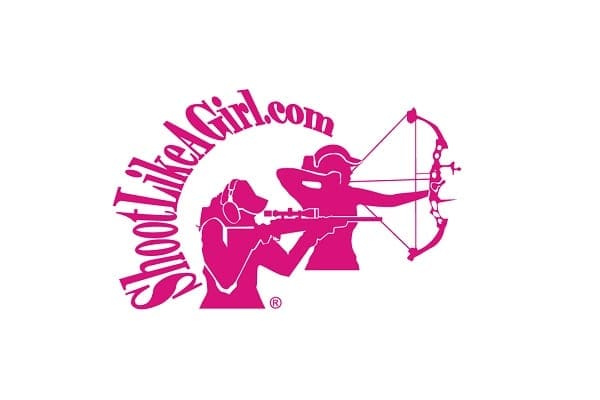 Shoot Like A Girl has partnered with Beretta USA to launch the Hunt Like A Girl Contest to give one lucky winner the opportunity to participate in a guided turkey hunt at Midwest Whitetail Adventures in Clay Center, Kansas on April 21-25th. This contest will provide one entrant, who is new to hunting or who has never hunted before, the chance to experience the spring turkey season for the first time with an all-female team from Shoot Like A Girl and Beretta. The winner will also receive a comprehensive turkey hunting gear package and transportation, meals, lodging and guide fees, and tips that will be provided. This experience is the second annual turkey hunt in partnership with Beretta and the first of several hunts planned this year.
"We're excited to continue our partnership with Beretta to share a hunting experience with a fantastic group of women," Karen Butler, Founder and President of Shoot Like A Girl, said. "As we continue to offer experiences for new hunters, we work to enhance our mission of empowering women and building confidence in their abilities by bridging Beretta's lineage with our shared goal of encouraging women to embrace shooting sports and nurture a love of the outdoors."
Contest Details
To enter for a chance to win the hunting experience of a lifetime, entrants must complete the online requirements in their entirety. To be included in the contest, all submissions must be received by Shoot Like A Girl and Beretta by 11:59 p.m. on March 28, 2022. Entries with video submissions will be considered first.
While everyone is encouraged to enter and all entries will be considered, Shoot Like A Girl and Beretta are explicitly looking for an individual who is new to hunting or has never hunted before. The contest begins March 11, 2022, at 9:00 a.m. EST and ends March 28, 2022, at 11:59 p.m. EST. A winner will be selected following the conclusion of the entry window. The winner has three business days to respond to the selection email. Full terms and conditions are also available online.
About Beretta USA
Beretta, established in 1526, is the oldest industrial dynasty in the world, tracing its roots through 15 generations of continuous family ownership. Firearms bearing the Beretta name have been sold for almost 500 years. Beretta USA Corp. was founded in 1977 and provides the most widely deployed sidearm throughout the U.S. Armed Forces. Today, Beretta manufactures, distributes, and markets a complete line of firearms, accessories, and apparel. Beretta also owns and operates six retail Beretta Gallery stores worldwide. For additional information, visit www.Beretta.com.
About Shoot Like A Girl
As a leader in the industry, Shoot Like A Girl® is committed to growing the number of women and their families who participate in the shooting sports by empowering them with confidence. The Shoot Like A Girl semi-tractor trailer, utilizing InVeris Training Solutions state-of-the-art military-grade firearm simulator, travels to cities all across the United States, hosting an interactive experience that gives attendees an opportunity to shoot pistols, rifles, and bows in a fun, safe and comfortable atmosphere. Shoot Like A Girl diligently promotes firearms safety and ethical hunting to women and their families, creating new outdoor enthusiasts for generations to come. The event is free to each guest thanks to Shoot Like A Girl's generous corporate partners, including Bass Pro Shops, Cabela's, Beretta, GLOCK, Bushnell, TrueTimber, Walker's, Black Rifle Coffee Company, Federal Ammunition, InVeris Training Solutions, Ruger, Colt, Magpul, Savage Arms, Springfield Armory, Walther, FN America, Heckler & Koch, Smith & Wesson, Mossberg, UMAREX, GTM Original, CrossBreed Holsters, Birchwood Casey, GPS Bags, TekMat, TruGlo, NAP, Apex Gear, Stealth Cam, Muddy, Wildgame Innovations, Hunter Specialties, ZeroTrace, Avian X, Flextone, HME, Hawk, Skull Hooker, Cold Steel, Thermacell, SABRE, LaCrosse Footwear, SOG, Upper Canyon Outfitters, Rocky Mountain Elk Foundation, Primos, Gold Tip Arrows, Hoppe's, Dead Down Wind, Moultrie Mobile, Hornady, Mathews, Hoyt, Bear Archery, S & S Outdoors, The WON, Archery 360, and Bowhunting 360.