Shooting News
Shoot Like A Girl® Releases Third Quarter Report for 2021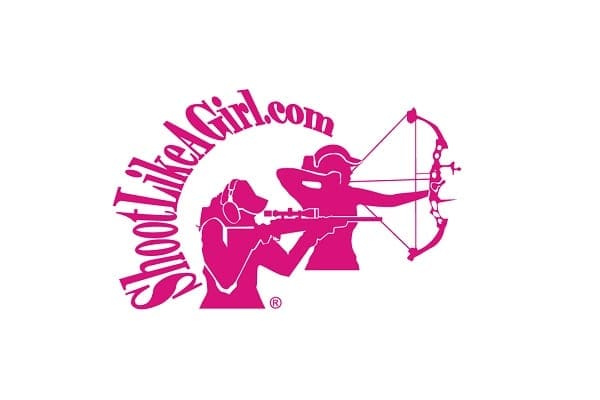 Shoot Like A Girl has released its third quarter report for 2021, citing impressive numbers, growth and insights that drive initiatives into the final quarter of the year. With its aggressive travel schedule, Shoot Like A Girl facilitated five events and hosted nearly 1,000 women plus their friends and families at the mobile range. The team traveled to Utah, Missouri and Colorado introducing women and their families to shooting sports, allowing the Shoot Like A Girl team to empower more guests in more cities. The full report is available online.
"The third quarter was full of aggressive travel. We reconnected with our roots and shared our experiences," said Karen Butler, Founder and President of Shoot Like A Girl. "It's a special experience to share our organization's mission and passion with new shooters and we continue to strive to make an impact on others' lives as we grow into the final few months of the year. Being able to deliver our message of safety and to encourage confidence that comes with shooting sports is a driving force behind all the hours and miles that are put into our work."
Reaching More Women in 2021
In the third quarter, 977 women participated in Shoot Like A Girls' experience and were introduced to pistol, rifle and bow skills during the Home of the Brave Tour. With stops at Cabela's and Bass Pro Shops in Springfield, MO; Independence, MO; Colorado Springs, CO; and Farmington, UT and a stop at the Rocky Mountain Elk Foundation's Mountain Festival in Park City, UT, the mobile range traveled 4,581 miles in just a few months.
In addition to normal operations, a partnership hunt with Hunt Like A Girl and Bass Pro Shops/Cabela's was held in Seneca South Dakota. These hunts are created to break down barriers between women who wish to hunt, provide encouragement and empowerment, and allow women to gain experience and confidence during their adventure.
Third Quarter Highlights
Shoot Like A Girl reached out to guests from the third quarter, and the numbers speak for the positive impact of the event. Of the guests polled, 9% had purchased one or more firearms in the three weeks post their experience with Shoot Like A Girl and 18% committed to purchasing a firearm in the next six months, and 34% committed to purchasing a firearm. Pistol sales are the most popular among Shoot Like A Girl guests, with 74% polled committing to a pistol sale. An overwhelming number of these guests will be making these purchases for home defense and target shooting. More insights and statistics, including archery numbers, can be found in the full report.
During the Shoot Like A Girl Trailer events, it was found that while 48% of guests already had a positive attitude toward firearms, another 48% now have an approved attitude or opinion on firearms after their experience with Shoot Like A Girl. 29% of guests recruited others to try shooting sports since visiting Shoot Like A Girl.
More information about Shoot Like A Girl can be found at ShootLikeAGirl.com. The first and second quarter reports for 2021 are also available online.
About Shoot Like A Girl
As a leader in the industry, Shoot Like A Girl is committed to growing the number of women who participate in the shooting sports by empowering them with confidence. The Shoot Like A Girl trailer, utilizing InVeris Training Solutions state-of-the-art military grade firearm simulator, travels to cities all across the United States, hosting an interactive experience that gives attendees an opportunity to shoot pistols, rifles and bows in a fun, safe and comfortable atmosphere. The event is free to each guest thanks to Shoot Like A Girl's generous corporate partners, including Bass Pro Shops, Cabela's, Beretta, Bushnell, GLOCK, Ruger, Colt, Magpul, Savage Arms, Springfield Armory, Walther, Umarex USA, FN America, Heckler & Koch, Smith & Wesson, TrueTimber,  Walker's, Birchwood Casey,  GPS Bags, TekMat, Dead Down Wind, Mossberg, CrossBreed Holsters, Thermacell, Black Rifle Coffee Company, GTM Original, SABRE, SOG, Women's Outdoor News, Rocky Mountain Elk Foundation, Primos, Gold Tip Arrows, Hoppe's, Federal Ammunition, Mathews, Hoyt, S & S Outdoors, LaCrosse Footwear,  Moultrie Mobile and Upper Canyon Outfitters.