Shooting News
Shoot Like A Girl® Showcases Impressive Growth Through 2022 Annual Report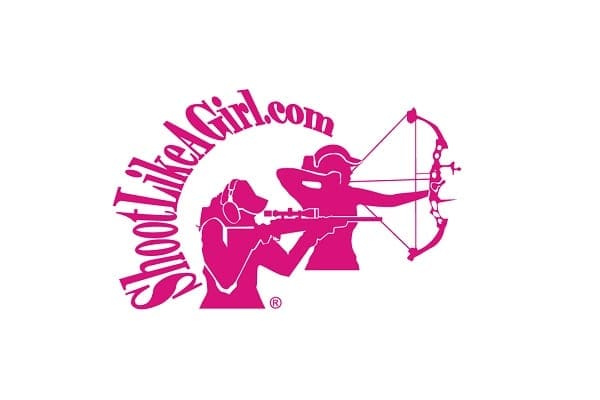 ATHENS, Ala. – January 13, 2023 – Shoot Like a Girl has officially released their Annual 2022 report, showcasing the growing need for firearm safety and empowerment with a record number of mobile range attendees. Thanks to Shoot Like A Girl corporate partners, team instructors and trailer guests, the company continues to make lifelong impacts on women, families and the entire shooting industry.
"In 2022, Shoot Like A Girl hosted 3,547 guests with an estimated 8,686 who participated without signing into the experience inside," said Karen Butler, Founder and President of Shoot Like A Girl. "2023 marks the 15th year of Shoot Like A Girl, and I'm extremely proud of the impact we've made so far. As we move forward, we recognize there is much more work to do. Women, men, families and communities are showing an immense need for confidence in firearm safety, and we're fully prepared to meet those needs."
2022 Sea to Shining Sea Tour
With a total of 3,547 guests at the Shoot Like A Girl trailer, guest surveys revealed a wide range of shooting experience levels, planned firearm purchases and intended purpose of owning a gun. In 2022, Shoot Like A Girl saw a 99% confidence rate from guests who visited the trailer. 10% of guests had never shot a firearm before, 19% shot years ago, 40% shot infrequently and 31% shot frequently. 35% of attendees purchased one or more firearms, with even more committing to buying one in the future. The leading intended purchase of purchase was home defense. The bulk of Shoot Like A Girl guests had no experience with archery, with 30% planning to purchase a bow.
"The attendants were fantastic! I came with my 65-year-old mother that had never shot a gun before. The Shoot Like A Girl team made her feel confident, comfortable and safe," said mobile range attendee, Katie. "This is such a great program for first-time shooters and experienced shooters as well! We live in CA, so we don't see much of that kind of opportunity over here. Thank you for all you do to empower women."
Industry Impact
Shoot Like A Girl hosted 6 industry hunts in 2022, giving 56 women the opportunity to visit all-female hunting camps and participate in turkey, pheasant and duck hunting. 100% of the Hunt Like A Girl guests reported they would recruit other women to experience the power of hunting together. Throughout the year, Shoot Like A Girl donated to multiple Veteran, hunting and youth shooting programs and surpassed a reach of 82.5 million in press coverage.
Shoot Like A Girl is kicking off 2023 with the start of another mobile range tour, traveling across the Nation to allow communities to safely participate in shooting sports with confidence. For more information on tour dates and Shoot Like A Girl's mission, visit ShootLikeAGirl.com
About Shoot Like A Girl
As a leader in the industry, Shoot Like A Girl® is an events marketing company committed to growing the number of women and families who participate in the shooting sports by empowering them with confidence. The Shoot Like A Girl semi-tractor trailer travels to cities all across the United States that gives attendees an opportunity to shoot pistols, rifles and bows in a fun, safe and comfortable atmosphere. These events utilize InVeris Training Solutions' state-of-the-art military grade firearm simulator and Shoot Like A Girl diligently promotes firearms safety and ethical hunting to women and their families, creating new outdoor enthusiasts for generations to come. The event is free to each guest thanks to Shoot Like A Girl's generous corporate partners, including Bass Pro Shops, Cabela's, Beretta, GLOCK, Taurus, TrueTimber, Walker's, Black Rifle Coffee Company, Federal Ammunition,  InVeris Training Solutions, Ruger, Colt, Magpul, Savage Arms, Springfield Armory, Walther, FN America, Heckler & Koch, Smith & Wesson, Mossberg, GTM Original, CrossBreed Holsters, Birchwood Casey, GPS Bags, TekMat, TruGlo, NAP, Apex Gear, Stealth Cam, Muddy, Wildgame Innovations, Hunter Specialties, ZeroTrace, Avian X, Flextone, HME, Hawk, Skull Hooker, Cold Steel, Thermacell, SABRE, LaCrosse Footwear, SOG, Upper Canyon Outfitters, Rocky Mountain Elk Foundation, Primos, Gold Tip Arrows, Vortex Optics, Dead Down Wind, Moultrie Mobile, Hornady, Mathews, Hoyt, Bear Archery, MTN OPS, NSSF's Project ChildSafe, USCCA and S & S Outdoors.